Labradorite is one of my favorite stones to use when making, and wearing, jewelry! Grayish, with flashes of blue within the stone, it has so much character! Found only in the Labrador region of Canada, this stone is truly unique!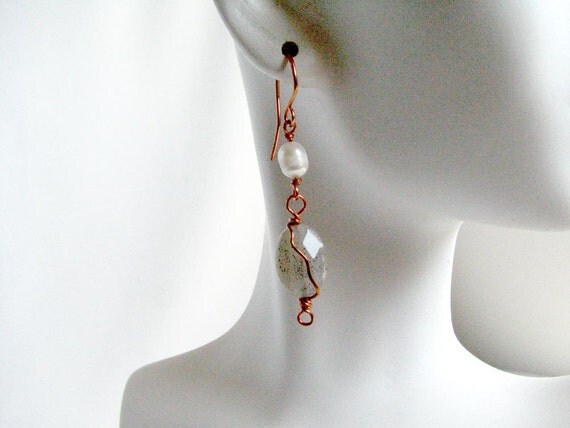 Labradorite Pearl Copper Earrings
I've used two different shapes of labradorite beads when designing the necklace below: tear drop shaped and faceted ovals. The focal bead is African Bloodstone.
Labradorite Necklace with African Bloodstone and Pearls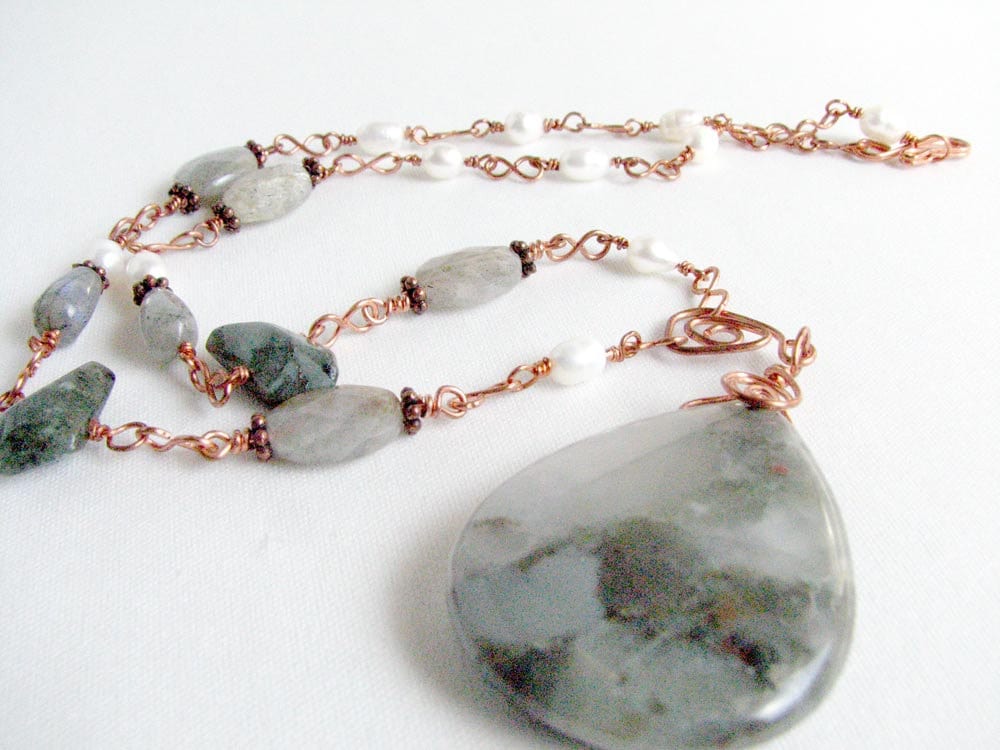 Metaphysically/Spiritually labradorite is thought to promote healing of mental confusion and indecision, and to protect a person's aura.