Today, while I was working on my to-do list, one of the tasks at hand was organizing around the house. I came across these little gems! They are generally popular at art/craft shows, many people tell me brown earrings are difficult to find!
I think these may be the last pair I have, so I listed them in my Etsy shop!
I've wrapped 4mm picture jasper beads with sterling silver, and finished them with a swirl. These stud earrings are 5-6 mm in diameter. These earrings are tiny!
I find picture jasper to be a fascinating stone...there are bands of varying shades of brown and tan throughout the stone. Picture jasper is actually petrified mud, and no two stones are the same!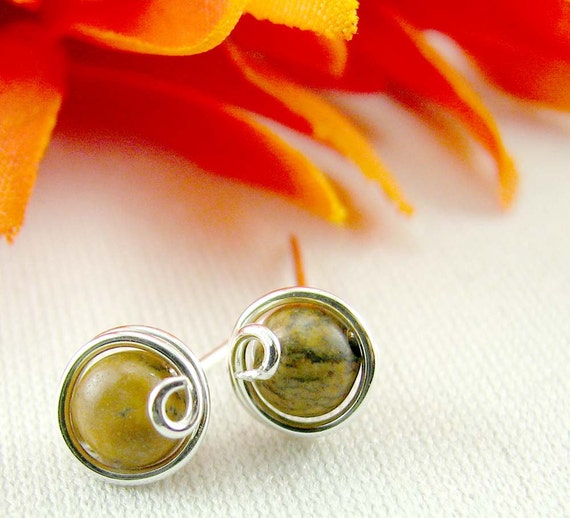 Thanks for stopping by, and have a fabulous day!